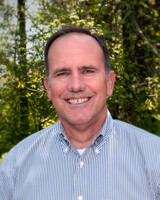 A passionate speaker with an understanding that church serves the community by creating a community of servers, Pastor Chris Riedel inspires us with his message of devotion to helping others. Whether he's leading a mission trip to help those less fortunate, visiting with members of the community in need, or listening to joys and concerns of the congregation, his dedication to uplifting us all is from the heart.
Since 1995, Pastor Chris has led Arcola United Methodist Church (UMC). His efforts have increased membership from 12 to over 850, and the church continues its growth today. In 2005, the current Worship Center was constructed to provide more space for worship services, Sunday school, special events, and a preschool. Because of our continued growth, we added another 7,050 square feet of classroom and meeting space in Fall 2010.
A native of Northern Virginia, Pastor Chris is the fourth of six children to George and Elinore Riedel. He is a graduate of Robinson High School and Virginia Tech (BS in Accounting). After working as a CPA for five years, he experienced a call into ordained ministry. In 1988, he started seminary at Wesley Theological Seminary, from which he graduated with a Masters in Divinity. He then served as pastor at Bethel UMC in Warrenton and Centreville UMC before coming to Arcola UMC.
Pastor Chris and his wife Julia (a guidance counselor at Moorefield Elementary School) met at a church picnic while he was working as a CPA in Georgia. They have been married for over 30 years and have four children: Ben (& wife, Jacki), Jessalyn, Emily, and Sam. Their dog, Chloe, and their cat, Zazoo, complete the family.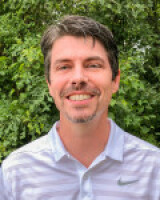 Pastor Jon McHenry
Pastor of Aldie UMC
E-Mail:

Jon is the blessed husband of Lisa and they have two adult daughters, Kaitlyn and Madison. Jon and his family moved to Loudoun County in 2008 and joined Arcola United Methodist Church in 2011.
Jon served on the Staff Parish Relations Committee and as lay leader at Arcola while being involved in the men's ministry in small groups and chairing that ministry for the last two years before serving at Aldie starting March 1, 2021. As Jon's involvement in a Men With No Regrets study group drew him deeper into discipleship, he felt a call into ministry and he became a Licensed Local Pastor in the summer of 2020.
In addition to serving at Aldie UMC, Jon continues to work as Vice President at North Star Opinion Research, a public opinion research firm working with corporations, associations, and conservative candidates and policy groups. He joined the firm in 1996 when it was based in Roswell, GA, and moved to the Washington DC metro area in 2003.
Jon grew up in New Hampshire and graduated with his bachelor's degree in political science from the University of New Hampshire, where he played soccer for the Wildcats. Soon after graduation, Jon and Lisa moved to Georgia, and Jon earned his master's degree (and a love for Georgia Bulldog football) at the University of Georgia. His other rooting interests are Liverpool Football Club and the Boston Red Sox.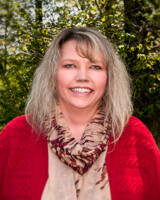 Tianna Durbin
Minister of Worship & Arts
E-Mail:

Tianna plans for, leads, and executes all of the Worship & Arts ministries of Arcola Church. She believes in vibrant worship that engages all senses and encourages the many talents of the people. Initially, she led middle and high school level music programs for Loudoun County Public Schools. However, she began to feel a calling into the church. She has recently obtained a Masters Degree from Wesley Theological Seminary and holds a certification at Shenandoah University's Church Music Institute. She also embraces the entire scope of the United Methodist Church in her work and leadership with Lay Servant Academies for the Virginia Conference. Her work implementing arts ministries of all kinds and all ages as well as creating worship services each week keeps her busy but is work that she enjoys tremendously. In her free time, she cherishes time spent with her husband Chris, and her two teenagers, Kayla and Jacob.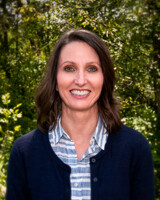 Chris Slupe
Executive Director
E-Mail:

Chris executes the church's strategic vision and provides executive level leadership. She directs all the staff, oversees the financials as well as manages all facilities -- including room scheduling and maintenance. Chris graduated from James Madison University and received her Juris Doctor degree from Antonin Scalia Law School. She and her family live in Ashburn and have been members of Arcola Church since 2000. She loves sports, cookies and spending time with her family.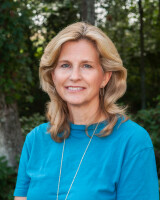 Molly Riedel
Director of Caring, Congregational Care Minister, Nurse Psychotherapist, RN, PMH, CNS, BC
E-Mail:

Molly directs the care ministries at Arcola Church along with providing counseling and congregational care to members of our church and community. Molly is a graduate from the University of Virginia Nursing School and the University of Maryland graduate program specializing in counseling and psychiatric mental health. In her free time, she enjoys traveling, gardening and cooking.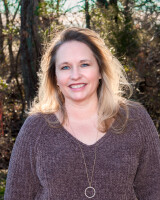 Lori Vicario
Financial Secretary
E-Mail:

Lori is a CPA and assists Chris Slupe with the weekly financial commitments of the church. Her family has been a part of Arcola Church since 2007. Her husband Jeff is a CAPT in the US Navy and they have two children Ethan and Isabella. The family has moved away and back several times always coming back to their Arcola Church family.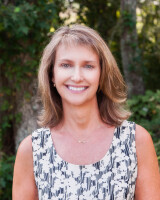 Betsy Hudson
Minister of Grow
E-Mail:

As the Minister of Grow, Betsy believes her mission is to encourage disciples of Jesus at Arcola to connect and grow in their relationships, both with God and others. She enjoys getting to know new people, as well as fostering participation in the many opportunities we offer. Betsy builds on her experience in the corporate world, with an extensive background in training, management, and development. She recently completed the Master of Divinity degree at Wesley Seminary, and is pursuing ordination as elder in the United Methodist Church.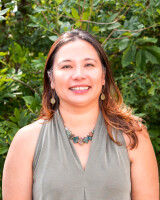 Giao Brewer
Chair of Youth Ministries
E-Mail:

Giao's love of being around children and youth has her answering God's call as Arcola's Chair of Youth Ministries. She has taken care of children since the age of twelve and being a PK (pastor's kid), serving God and community is as natural as breathing. Giao lives in South Riding with her husband, Mark, and two teenage daughters. With a bachelor's in Psychology and two master's in education, one in elementary education and the other in education administration, Giao has been a teacher, a middle school dean, and the coordinator for Loudoun County's Summer in the Arts program over a period of almost two decades. Giao also works with the wonderful staff, children, and family of Arcola's preschool. She loves to relax by working on her scrapbooks or baking and decorating sweet treats. Her goal for the Youth Ministry is to make it fun and meaningful, so that youth can grow their faith and love of God and share it with others.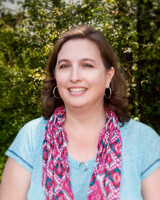 Barbara Ladany
Director, Arcola Christian Preschool
Office: 703-327-7878 x222
E-Mail:

We are blessed to have Barbara as the Director of Arcola Christian Preschool. With a degree in Elementary and Early Childhood Education, she has always loved working with children, especially preschoolers. She enjoys that preschoolers like to explore and learn -- and that they have such wonderful, simple faith. In addition to working at Arcola Christian Preschool, she is a mother to two children, lives in Ashburn and has been a part of Arcola Church since 1996. Barbara has been employed by the church since 2004 and helped start the preschool in 2005. She loves to read, garden, hike and spend time with her family. One of her favorite scriptures is: "God's love and kindness will shine upon us like the sun that rises in the sky" (Luke 1:78). It reminds her of how, even on a rainy day, the sun always seems to be shining in the faces and actions of the preschoolers at ACP.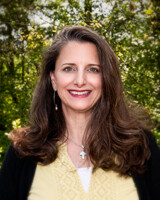 Anne Moriak
Chair of Children
E-Mail:

Born and raised in East Tennessee, Anne brings her volunteer spirit to the role of coordinating children's ministries. With a degree in communications, she moved to the big city and worked in the Atlanta advertising industry for over 10 years. No longer able to ignore her true calling to work with children, Anne has been hanging out in the Sunday School hallway and directing our summer Vacation Bible School since 2007. Her goal for the children of Arcola is to grow in their relationship with God and feel safe in their church home. Because Anne loves little ones so much, she also teaches 3 year olds at Arcola Christian Preschool. When not at church, you can find Anne at home in Ashburn with her husband, Steve, kids Molly and Frank, along with their precious mutt, Lucy Lu.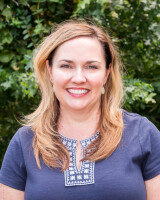 Carole Salgado
Director of Serve
E-Mail:

In Carole's role as the Director of Serve she strives to make sure that Arcola is active in our community, both locally and beyond. She came to Arcola in 2014 and immediately began singing in the choir; soon after she expanded her church involvement by helping Arcola provide support to several of the local schools. Her passion for helping under privileged children, along with management skills she honed as the founder and president of a local company – Red Team Consulting – complement each other as she works to find ways for Arcola to share God's love throughout the community. Carole, her husband Joe, and teenage son Zac live in Brambleton with their adorable beagle – Basile. They love travelling together, where the only difficult part about being away from home is leaving Basile behind.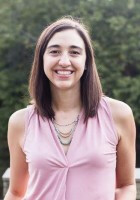 Katie Chapin
Director of Communications
E-Mail:

Katie joined the Arcola Church communications team in 2020, and loves fulfilling her calling to use her Public Relations degree from Penn State and eclectic professional experience for Kingdom purposes. She and her husband and two daughters (and puppy!) have lived in South Riding since 2010.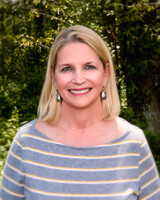 Tina Moss
Chair of Communications
E-Mail:

Tina assists the Director of Communications, whether she is writing the Arcola Church Connection e-newsletter or updating the website -- she serves by spreading the word about our church and opportunities to get connected. Tina has been employed by Arcola Church since 2014. Her husband, Steve, and their two children (now grown) have been members of Arcola Church since 2001.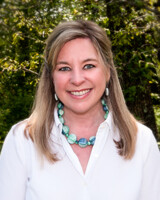 Ami Low
Graphic Designer
E-Mail:

Ami works with our communications team and makes us look good — creating beautiful designs and graphics that you see in our brochures, website, banners and more. She and her beautiful family joined the church in 2005.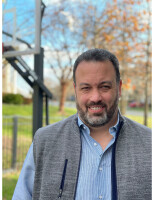 Joe Salgado
Chair of Men's Ministry
E-Mail:

Joe Salgado leads our Men's Ministry and a small group. When he is not working as a consultant to Federal Contractors, Joe likes movies, popular music and he roots for the Washington Nationals and Virginia Tech Hokies. Joe and his wife Carole are the proud parents of Zachary Dunn, a high school student at Independence High School.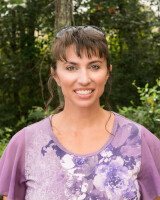 Gina Latorre
Childcare Coordinator
E-Mail:

Gina has enjoyed working with children for decades, whether it's teaching dance, working with the Boy Scouts, or substitute teaching in Elementary Schools. Most recently she's been blessed with an opportunity to work as a Teaching Assistant in the Intellectual Disabilities Room at Pinebrook Elementary. Gina graduated with a masters from George Mason University. She enjoys working with the wonderful childcare providers, staff, and young children here at Arcola UMC every week.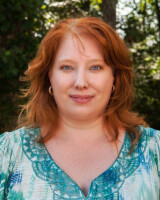 Jennifer Roberts
Chair of Music Ministry
E-Mail:

Jennifer has participated in church music and felt a calling for music ministry ever since she was a young child. Over the past 20 years, she has been a music educator in private schools and served at several churches in music ministry. Jennifer is excited to help grow the children's music ministry at Arcola and assist with music wherever needed. She received a B.A. in Music Education from Bethan University in 1995 and a M.A. in Music Education from George Mason University in 2000. Jennifer sings, plays the flute and piano. She lives in Broadlands with her husband, Ben and son, Ethan. In her free time Jennifer enjoys reading fiction, walking their two dogs, and oil painting.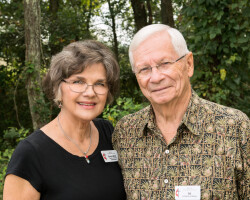 Bill and Bonnie Miller
Co-Chairs of Connections
E-Mail:

Bill and Bonnie Miller have been members of Arcola Church since 2003. In 2004 they began leading the New Member groups and in 2006 became the Directors of the Sharing Ministry. Their ministry includes the Connection teams, Missions, New Member and Visitor Ministries. God called Bill and Bonnie to Arcola Church the first Sunday they attended -- for their granddaughter's baptism in 2002. When they aren't doing church work or studying, Bill loves working on his '53 Chevy pick-up and his '67 Austin Healey 3000. Bonnie loves to try new recipes and enjoys working in her gardens. With three children and seven grandchildren -- their greatest pleasure is enjoying time with family. Favorite scripture: Romans 12:2 "Don't be like the people of this world, but let God change the way you think."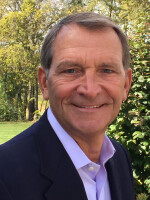 Jerry Baigis
Congregational Care Minister
E-Mail:

Following a 22 year career as a US Marine Officer, Jerry along with his wife Paige and sons Jonathan and Ross departed San Jose California for Northern Virginia to work with Dell Computer. Shortly after settling in at their new home in Aldie and researching local churches, they found Arcola in 2002. Arcola has been the source of many friendships, spiritual and personal growth, and community. Jerry's participation in small groups has been a source of comfort and spiritual growth. Being part of the Congregational Care Ministry seemed like a natural next step in his journey at AUMC allowing him to connect with members in a deeper more meaningful way.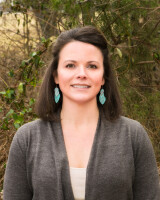 Amanda Baxter
Congregational Care Minister
E-Mail:

Amanda, along with her husband Greg, joined Arcola UMC in 2003 when there was only the little white church used for pretty much everything. Between 2003 and 2006 Amanda assisted leading the Senior High youth group. She had her son Liam in 2008 and transitioned to volunteering in the Sunday School program along with participating in Vacation Bible School. She currently resides with her family in South Riding. She works full time in transportation engineering and enjoys spending time with her family and friends outside of work. Amanda had a calling to become a Congregational Care Minister at Arcola UMC in 2017. You can find her most Sundays back in Ruth Hall singing and dancing with the youth.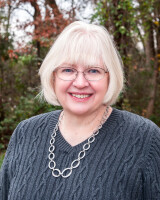 Gwen Hess
Congregational Care Minister
E-Mail:

Gwen and her husband Greg joined Arcola Church in 2018. Gwen was involved in the Congregational Care Ministry in 2012 at their previous church, and feels blessed to offer prayers and visitation when people are going through difficult times. She has three grown children, and four grandchildren! Gwen and Greg reside in Stone Ridge and both work in the IT industry for the same company.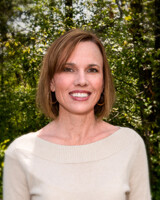 Lisa Korhnak
Congregational Care Minister
E-Mail:

Lisa Korhnak and her family joined Arcola church in 2005. For 13 years she directed the communications and care ministries at the church. During her time directing the care ministries at Arcola Church she became a Congregational Care Minister (CCM), Lay Counselor and CCM instructor. She has a heart for those who are hurting or lonely and hopes that her ministry as a CCM will bring joy and show God's love to others. In addition to being a CCM, Lisa is an executive marketing consultant, wife, mother of three, and proud dog owner of Daisy. She enjoys hiking, reading, movies, watching lacrosse and time with friends and family.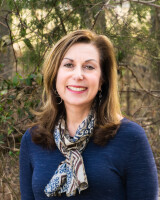 Karen McKelvey
Congregational Care Minister
E-Mail:

Karen has been a member of Arcola UMC since 2010. She was a nurse, in the pharmaceutical industry for 16 years. Currently, she works as a Holistic Health Coach. Karen has been married to her husband Scott for 27 years and has a son Brian who is 23 and Kyle who is 19. Volunteering and serving others is important to Karen and she has an appreciation for the connection between one's physical, mental, emotional & spiritual well being. By serving as a CCM, she hopes to make a positive difference in the lives of others.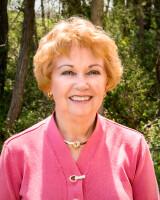 Janeen Meehan
Congregational Care Minister
E-Mail:

Janeen graduated from the University of Wisconsin with 2 masters degrees, one if education administration and one in Behavioral Science. She worked 42 years as a teacher, principal and education director in the public schools and a state mental health institution. Janeen felt her calling to become a CCM when she received such wonderful support during her daughter's illness. She felt God wanted her to do good things for others to provide strength, share her faith, and provide comfort to those in need.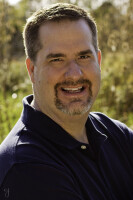 Ben Roberts
Congregational Care Minister
E-Mail:

Ben and his wife Jennifer were welcomed as members of Arcola UMC in 2015. They have a son Ethan who is their greatest blessing from God. Ben graduated from Bethany University in 1989 with a bachelor's degree in psychology. In 1996, he became a United Methodist and has worked with a wide variety of ministries within the church, including a young adult ministry, youth ministry and adult Sunday School. His passion has always been working with small groups. Helping people incorporate their faith into everyday life is one of his greatest joys. Since becoming a member at Arcola, Ben has participated in small groups, men's ministries, choir and written devotionals.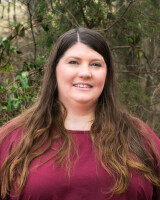 Barbi Shires
Congregational Care Minister
E-Mail:

Barbi has been a member of Arcola Church for almost 23 years. In recent years, she has felt a calling to become more involved in God's work. Being a Congregational Care Minister is one way of responding to God's call. Barbi continues to grow in her prayer life and is available to pray with or for those in need. She is honored to serve God in this special way.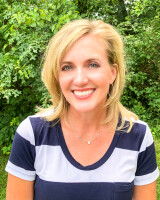 Jennifer Skinner
Lay Leader
E-Mail:

Jennifer Skinner and her husband, Steve, joined Arcola in 2006. She leads the Tuesday Morning Women's Bible Study, writes for the Devotional team, and is a Lay Leader. Outside of church, Jenn is a mom to her three boys, Joe, Kyle, and Drew and spends an enormous amount of time in the bleachers of basketball gyms and baseball fields. She has a part time gig as a blogger and freelance writer and volunteers with Kyle's Kamp, an organization dedicated to raising awareness and funds for childhood cancer research and patient care. Jenn is also a rabid Texas Longhorns fan who spends an unreasonable amount of time replaying the National Championship of January 4, 2006 in her head and asking God if it might be His will to allow it to happen again.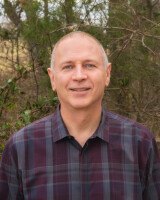 Richard Theroux
Congregational Care Minister
E-Mail:

Rich Theroux lives in Chantilly and has been a member of Arcola UMC for over 20 years. He is a Branch Chief at the Office of Management and Budget in DC. Rich chose to be a CCM because he enjoys helping people through difficult times.